Embezzlement is a fancy term for employee theft. It covers theft of company or customer money, inventory or assets by an employee or other insider. Typically considered a white-collar crime, or a form of fraud, embezzlement can take place in any business, in any industry.
Embezzlement charges span a range of severity. For state charges involving less than $100,000 in money or property, you may be able to negotiate an outcome that avoids jail time. Offenses involving more than $100,000, though, are generally pursued as Class C felonies. These charges are extremely serious, as they carry a mandatory prison sentence. Large cases may also be pursued at the federal level.
Depending on the individual and the scope of the case, a grand jury investigation may be initiated that only adds another level of complexity for individuals trying to defend themselves.
Managing The Aftermath Of Embezzlement Allegations
A conviction for embezzlement can cast a long shadow over your future. Like other theft offenses, embezzlement carries a harsh social stigma. Your career can come to a screeching halt in the face of embezzlement allegations.
Handling an embezzlement case requires not only astute legal skills and strong defensive tactics, but also active strategies for managing the fallout from the allegations. Involving an attorney at the investigation stage — before the allegations are exposed to public view through formal charges — can help mitigate the consequences.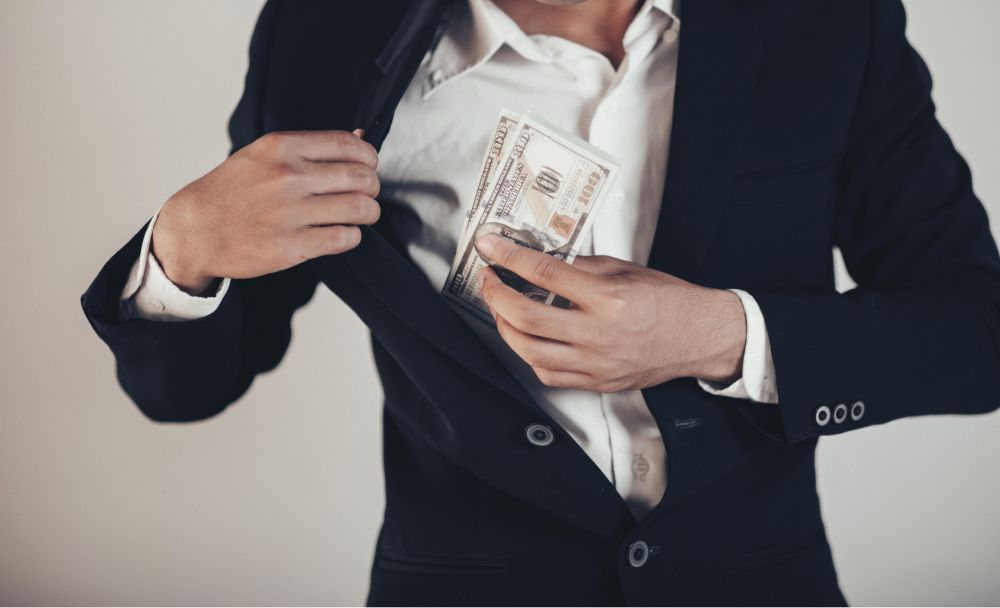 Putting Trusted Defense Representation In Your Corner
At The Law Office of Kevin L. Barnett, we handle embezzlement cases with the highest degree of discretion and diligence. Backed by more than three decades of legal experience, we possess the strong trial and negotiation skills that are so critical in these cases.
Lawyer Kevin L. Barnett is well-known and well-connected throughout western North Carolina. He doesn't hesitate to invest whatever time, resources and attention are necessary to help you achieve positive outcomes.
While no attorney can guarantee a particular result in any case, we can guarantee that we will exert our best efforts on your behalf. That's because we believe in securing you the best possible outcome, not leaving you to face a worst-case scenario.
Contact Us | Free And Confidential Consultation
Don't wait to get an experienced legal advocate on your side. To contact our firm to arrange a free consultation, call 704-334-2044 to reach our Charlotte office. If it's more convenient for you, you may also reach us online.