Arson is a criminal offense that involves the intentional setting of fires. In most arson cases prosecuted in Charlotte, NC, the cases pertain to the intentional burning of dwelling houses or the residential property of others. Some arson is committed unintentionally, such as when children play with matches and unintentionally set fires in their homes. Others are malicious attacks, and anyone charged with intentionally setting fire to another person's home in North Carolina is likely to face felony prosecution.
Criminal Defense Counsel for Charlotte, NC, Arson Cases
If you or a loved one is charged with arson in North Carolina, you must know your legal rights and the value of defense representation from an experienced Charlotte criminal defense attorney. Arson is a very serious property crime. Whether you have been wrongfully accused of a crime you didn't commit or did commit the offense in question, you need an experienced criminal defense attorney to guide you through your case proceedings.
The Law Office of Kevin L. Barnett has years of experience representing clients in Charlotte and surrounding areas of North Carolina in difficult criminal cases, including those that pertain to arson. If you are charged with arson in North Carolina, you may face severe criminal penalties and civil liability for the property owner's damages. However, whatever your case entails, you can trust the team at The Law Office of Kevin L. Barnett to guide you through your case proceedings as efficiently as possible until you reach the best possible outcome.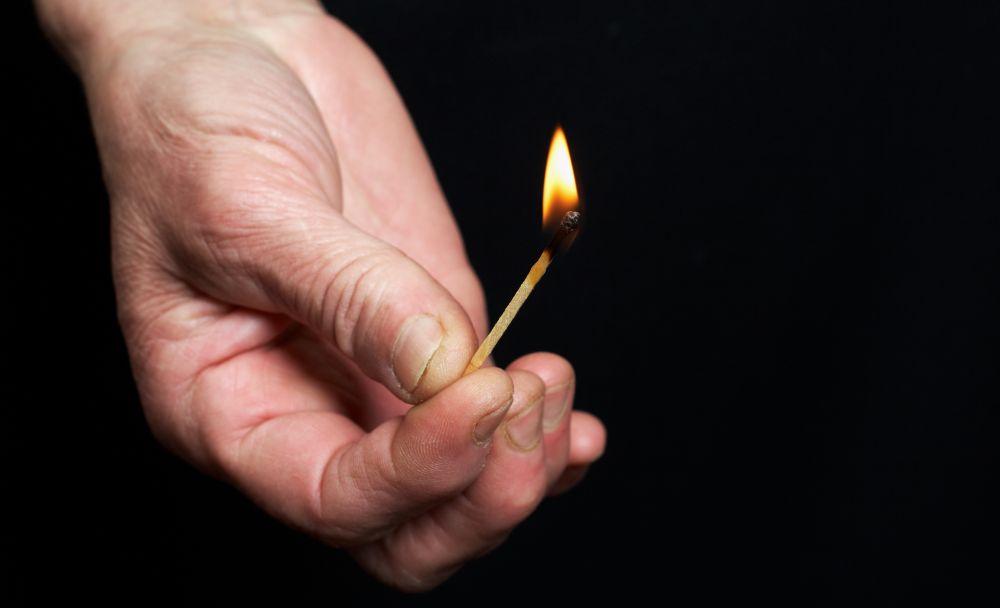 Understanding Arson Offenses in North Carolina
Most arson charges in North Carolina pertaining to dwelling houses will either qualify as first-degree or second-degree arson. Both of these offenses include similar foundational elements:
The defendant burned a dwelling house belonging to another person. North Carolina law requires proof of burning, including any measure of partial burning or charring. Discoloration does not amount to legal proof of arson under the state's definition of arson.
The defendant knew what they were doing, meaning they were conscious of the fact that their actions were harmful and likely to cause injury and/or damage. This provision exists to account for unintentionally set fires, particularly those caused by children who are not aware of the potential consequences of their actions.
The defendant acted maliciously and intended to burn the structure. Intent is necessary for a prosecutor to secure a conviction for arson. If the defendant unintentionally set the fire, tried to stop it before it got out of control, and contacted 911 for help promptly, they would be unlikely to face an arson charge. However, they would still likely face civil liability for any property damage they caused.
The determining factor as to whether this type of offense qualifies as first or second-degree arson is whether the dwelling house was occupied at the time of the arson. If it was, the defendant faces a first-degree arson charge that qualifies as a Class D felony. If the structure was not occupied at the time, the defendant faces a second-degree arson charge that qualifies as a Class G felony.
It is also important to remember that arson only applies when a defendant burns the dwelling house of another. If a person intentionally set fire to their own dwelling house for insurance fraud or any other reason, the offense would not technically qualify as arson since they owned the property. However, if their own dwelling was occupied by their family or other people when they set the fire, this would likely qualify as first-degree arson. Similarly, a tenant renting a property who sets fire to the property does not qualify for prosecution for arson as long as the fire does not spread to other units or they burned a single-unit rental. If a tenant intentionally sets fire to a multi-unit rental property, they qualify for prosecution for arson in the first degree if any attached unit was occupied at the time of the fire.
Potential Defenses in a North Carolina Arson Case
Arson is a very specific criminal offense, and it is impossible to charge a defendant with this crime unless their actions meet the state's definition of arson. When a defendant does qualify for this level of prosecution, the police and prosecutors likely believe they have enough evidence for the arson charge to stick.
Potential defenses a defendant might raise in an arson case in North Carolina could include lack of capacity or intent. If the defendant has a serious mental health condition, they could qualify for rehabilitative mental health treatment instead of jail time. If they have been falsely accused of arson due to circumstantial evidence or a false accusation, proving a lack of intent can be more challenging.
Your Charlotte arson attorney can help you determine the best defenses in this type of case. For example, if a defendant has an undiagnosed mental health condition that caused them to lose control and cognizance of their actions, this can be an affirmative defense against the harshest penalties they face. However, this will not negate their liability for the victim's civil damages.
Your Rights After Arrest in North Carolina
The Constitution of the United States provides two very important rights that come into play during an arrest for any criminal offense. You have the right to remain silent, and you have the right to speak with legal counsel. No matter what your case entails or whether you believe you are innocent, it is crucial to take full advantage of the former until you can exercise the latter. Comply with the police during arrest and booking, so you are not charged with additional offenses but say nothing until you have a defense attorney representing your case.
It is vital for anyone charged with arson to remember that the nature of this offense entails damage to another person's property and potentially physical harm or death of a victim. If you committed arson that resulted in injury or death, it is very likely you will face murder or manslaughter charges depending on whether you knew the victim was inside the structure you burned. In addition, burning down any other person's home will also leave you liable for civil damages. Finally, you may face a personal injury or wrongful death claim depending on the scope of your actions.
No matter what your arson case entails, you must speak with an experienced criminal defense attorney as soon as possible after your arrest. The sooner you secure legal representation, the more likely you will be to reach a favorable outcome for your criminal case.
FAQs
Q: What Are the Punishments for Arson in North Carolina?
A: First and second-degree arson are both felonies in North Carolina. Second-degree arson is a Class G felony punishable by eight to 31 months in prison, and first-degree arson is a Class D felony punishable by 38 to 160 months. Class D felonies in North Carolina require active jail time in sentencing. For example, if a person fraudulently sets fire to a dwelling house for insurance fraud, they face a Class H felony with a potential sentence of four to 25 months in prison.
Q: How Can a Charlotte Arson Attorney Assist Me?
A: A good defense attorney is crucial for any serious criminal case, including arson-related cases. Your attorney will ensure the police and prosecutors uphold your rights and due process in their handling of your case. If you experienced any violation of your rights or if arresting officers failed to follow applicable procedures, these factors could be enough to call the validity of your charges into question. However, if you did commit the arson in question, your attorney would still be invaluable to your case due to their ability to potentially secure a much lighter sentence for you.
Q: How Soon Should I Hire an Attorney After an Arrest for Arson?
A: Every American has the right to remain silent during and after arrest, and they also have the right to legal counsel. The sooner you hire a defense attorney, the sooner they can begin building your defense. After you complete the arrest and booking procedures, you will be allowed to make phone calls, and you should reach out to an experienced Charlotte arson attorney as soon as possible.
Q: How Much Does a Charlotte Arson Attorney Cost to Hire?
A: Criminal defense attorneys usually charge clients by the hour, meaning their services are more expensive depending on how long they must work on the client's case. Public defenders are free of charge to defendants unwilling or unable to pay for private defense counsel. However, if you have the means to do so, you should hire an experienced private defense attorney who you can trust to handle the unique details of your case.
The Law Office of Kevin L. Barnett has years of professional experience in criminal defense that we can apply to your case. We know the severe penalties you face if convicted. Our firm is dedicated to the aggressive defense of our clients' rights. Even if you think your situation is hopeless, The Law Office of Kevin L. Barnett has the experience and professional resources necessary to guide you to the best possible outcome. Contact us today to schedule your consultation with a Charlotte arson defense attorney.